Meet the Team


Jayde Kirchert
Writer & Director

Jayde has over 10 years' experience in the performing arts, having completed a Bachelor of Music Theatre at the Victorian College of the Arts (VCA) and working in professional music theatre as an actor before pursuing directing and writing. In 2014 she completed a Post Graduate Diploma of Arts majoring in Anthropology (University of Melbourne) and is currently undertaking a PhD at VCA (University of Melbourne).

She has directed and written multiple critically acclaimed productions including Forgotten Places – an immersive experience at Chapel Off Chapel and Kingston Arts Centre (supported by City of Stonnington and City of Kingston) and When The Light Leaves at La Mama Theatre (supported by the City of Melbourne) and Gasworks Arts Park. As a writer and director she has created Ascent for Theatre Works' 2018 Melbourne Fringe Festival program (supported by ShowSupport), Nude for the 2014 Melbourne Cabaret Festival and remounted in 2015 at the Alex Theatre.

Jayde is also a lecturer and teacher at VCA. As part of this role, she recently created new biennial event "Music Theatre Futures: Best Practices for Leaders & Makers in the 21st Century" aimed at connecting industry and promoting greater inclusion in professional music theatre.

Anthony Lyons
Composer

Anthony is a composer and musician whose practice is an interdisciplinary one traversing moving image, performance, design and installation. His creative output includes works for orchestra, electronic music, installation, and many hybrid-arts projects. He studied composition at the Victorian College of the Arts and Melbourne Conservatorium of Music as well as immersing himself in electronic music production at IRCAM in France.

Anthony's works have been performed and featured in Australia and internationally including the Matera Intermedia Digital Arts Festival in Italy, the Porto/Post/Doc Film & Media Festival in Portugal, the Zèppelin Ars Electroacustica in Spain, the Grainger Museum and the Melbourne International Film Festival.

Anthony is a frequent collaborator and is drawn to all forms of sonic arts exploration. As an academic at the University of Melbourne's Faculty of Fine Arts and Music, he is involved in a number of projects focused around community, collaboration and sound mapping.

Stu Brown
Producer, Set Designer, Graphic Designer & Photographer
Stu Brown is a designer, photographer and art director with a focus on branding and identity, concept development and digital marketing in the arts, culture and creative industries.
In 2017 Stu joined Citizen Theatre as Lead Designer & Producer and has worked closely with the company to produce, design and photograph productions including: When The Light Leaves (Gasworks Theatre, La Mama Theatre), Diamonds (Shepparton Riverlinks), Forgotten Places: Journey Beyond The Stars (Kingston Arts Centre), Forgotten Places: From The Past, A Future Begins (Chapel Off Chapel), Ascent (Theatre Works) and Alexithymia (Poppy Seed Festival 2017).
Stu also collaborates with writers, musicians, performers, producers and directors to develop and create innovative, on-brand marketing collateral and imagery for productions and events. Stu's work has appeared in/on/at Theatre Works, La Mama, Chapel Off Chapel, Malthouse Theatre, Gasworks Arts Park, Fed Square, University of Melbourne, Melbourne Comedy Festival, Melbourne Fringe Festival and Melbourne Cabaret Festival.
See more of Stu Brown's work at
www.stubrown.com.au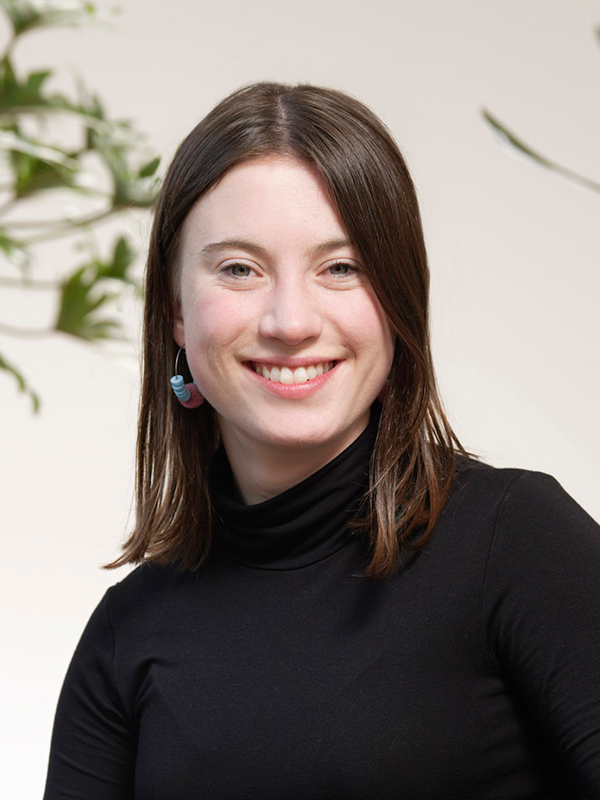 Imogen Cygler
Associate Music Director

Imogen Cygler is an emerging contemporary composer and performer. Imogen was classically trained in piano, violin and voice before shifting her focus to composition. Imogen's work involves the study of the Scandinavian musical landscape and songwriting craft, taking particular interest in Norwegian Art Song. As a songwriter, she is invested in observational songwriting, a theme explored in her recently released debut EP, 'Wrocław', a collection of songs about watching the world pass by in solitude.

In 2019 Imogen completed a commission for the Arts Centre Melbourne (5x5x5) and in 2020 for the University of Melbourne's 'Multivocal' exhibition. A keen collaborator, Imogen also composes and directs music for live shows and short films. Recent accomplishments include: 'Sweet Dreaming' for the Melbourne Fringe Festival with a sold out season at the Meat Market; 'Ascent' for the Melbourne Fringe Festival at Theatre Works; numerous scores for short films including 'Mwah' (dir. Nina Buxton) which was selected for MIFF; Musical Director for 'Put The Blame On Mame' at the Melbourne Cabaret Festival, and 'When I Awoke' at the Butterfly Club. As the resident composer for the theatre company 'Citizen Theatre', Imogen takes audiences on a journey, giving them the space to interpret and be fully immersed in the music. Theatre Press described her work as "...breathtaking...beautifully rich in emotion and thought."
Clare Springett
Lighting Designer

Clare completed her B.A in Theatre Performance in 2002, and she gained her Diploma of Live Production (Theatre & Events) in 2010. Clare is currently the resident LD for Red Stitch. In 2014, she was nominated for a Green Room Award for lighting design on Eurydice (Red Stitch). She has been fortunate to be a part of some amazing programs across the Melbourne Theatre industry, such as the Besen Family Artist Program and Melbourne Theatre Companies' - Women in Theatre Program 2 years running.

Red Stitch Productions:
Feather in The Web, Oil, Dance Nation, Love Song, The Antipodes, The Way Out, Rules for Living, The River, You Got Older, The Village Bike, LOVE, LOVE, LOVE, Wet House, Jumpers for Goalposts , Eurydice

Freelance Productions:
Night Mother, My Wife Peggy, Shakespeare In Love – Melbourne Theatre Company, Midsummer Mendelssohn- Flinders Quartet, Gloria – Lighting Attachment - Lee Lewis @ MTC

Aislinn Naughton
Costume Designer
Aislinn is a costume designer and graduate of the Bachelor of Fine Arts (Production) at Victorian College of the Arts (VCA). She enjoys a hands-on approach to designing and making, employing her skills on a range of dance, theatre, film and musical theatre pieces.
Her most recent works include 'Shrek' (dir. Jason Moore and Rob Ashford) Dreamworks Theatrical, ' Extinction' (dir. Sarah Tierney), 'As You Like It' (dir. Jennifer Sarah Dean) Melbourne Shakespeare Company and ' Charlie and the Chocolate Factory' (dir. Jack O'Brien) Warner Bros. Theatre Ventures . She hopes to continue designing and making for theatre in the future.
www.aislinnnaughton.com
Instagram
@_aislinndesigns_
Steph Clare-Cover

Associate Producer & Assistant Director

Steph is a passionate theatre maker and performer who joined Citizen Theatre in 2016 and to produce various theatrical performances including: When The Light Leaves (La Mama Theatre), Forgotten Places (Chapel Off Chapel, Kingston Arts Centre), Ascent (Theatre Works) and Inferno: A Double Bill of Crestfall and Purgatorio.

Steph holds a double degree in Music (Classical Voice) and Science (Physiology) from Monash University, and is a graduate of the 2016 Music Theatre short course at Victorian College of the Arts. In 2019, Steph co-directed and choreographed 'Mama's Boys' which had its inaugural staging at The MC Showroom with Cue Productions, a company of which she is co-founding member. She has performed on stage in Singing in the Rain and Chitty Chitty Bang Bang (Babirra) and Chess (OSMaD) and choreographed Little Shop of Horrors (SLAMS) and Urinetown (Faux Pas). Most recently, Steph musically directed the Australian premiere of 'Island Song' with SLAMS. When not in the theatre, she is a vocal coach and a teacher of music and acrobatics for diplomas of musical theatre and dance with Theatre Blacks.


Kate Speakman
Associate Producer

Kate Speakman is a theatre-maker, producer, and event manager from Geelong. Directing credits include Do Not Collect $200 (as Assistant, Monash Uni Student Theatre & Magical Mystery Co., 2019). Her dramaturgy work is most noted for Q (La Mama & Aleksandr Corke, 2019). A keen storyteller, she is attracted to narratives that reflect on our past and speculate our future. She is currently the Writer's Assistant and Stage Manager for REBEL, the latest offering from Fleur Kilpatrick and produced by Lab Kelpie.

Teri Steer
Stage Manager

Teri is a freelance stage manager who trained and worked in Brisbane and Toowoomba, studying music, theatre, stage management, and scenography. Teri has spent time touring for both music and theatre – most recently touring with When The Light Leaves as stage manager, and notably on several tours with Cheeky Velvet, as well as a tour of Avenue Q as both a performer and technical manager.

Over the last few years in Melbourne, she has worked on a number of independent productions in venues such as Red Stitch, La Mama, Gasworks, and fortyfivedownstairs. In addition to her freelance work, Teri also works for Arts Access Victoria as a site manager on the Nebula project. Over the years, she has worked as a mechanist and stage manager as well as in performance, design, production and site management, costume and set construction for theatre.

PJ Reed
Sound Engineer

PJ Reed is specialising in sound at the Victorian College of the Arts (VCA). PJ is focusing on the technical side of sound, including the planning and assembly of sound systems. He has enjoyed his time at the VCA working on major musical productions including 'Into the Woods' and 'On the Town'. These experiences have greatly inspired PJ to work on large-scale sound systems.

He has performed a variety of roles on VCA productions including Sound Head of Department, Sound Designer, Sound Operator and general crew. He loves collaborating with different artists to facilitate their vision coming into fruition.